Every beginning of autumn one event thrills the Inbox team most of all – the day when favourite brands of the year are announced.
This year, the Inbox brand has not only managed to take an honourable 2nd place amongst 50 other candidates, but also to keep last year's position.
We want to thank all our users, not only for Your sincere love, but also for Your help in achieving this success. This is our victory, won together with You, and we are very grateful for it!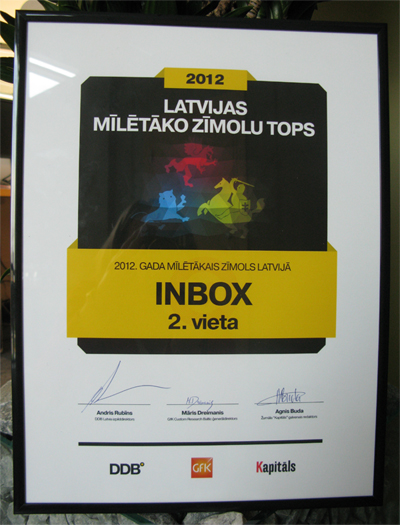 P.S. ТOP 10 favourite brands of 2012:
Google
Inbox
Swedbank
Nokia
Skype
Draugiem.lv
Laima
Rimi
Maxima
Provansas Francis