Spring has come with new Inbox Files version. The main innovations are related with changes in design and technical execution of file upload. The old flash solution, which often came with technical difficulties, has been replaced with brand new html file uploader. Thanks to this solution, file upload became way easier and faster to users. No need for constant button clicking. At last You can add several files to the file upload form and upload them on Your profile all at once just by clicking "Start upload".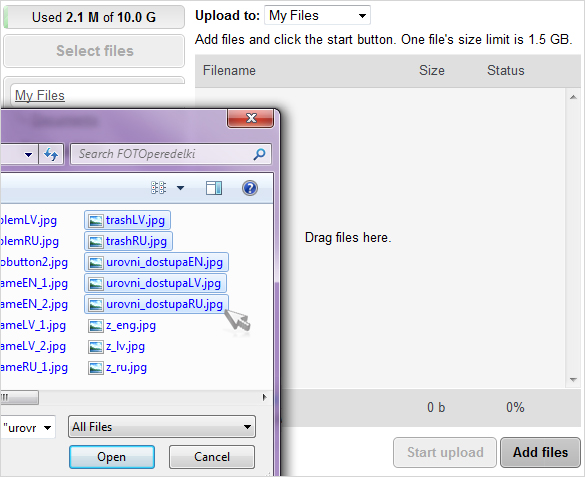 Another important and useful innovation, which has been so awaited by our users, is an option to upload files to a specific pre-chosen folder. Unlike the old version, the new one allows user to choose a specific folder from the list for the file upload. If You used to exploit the directory "My files", You can proceed doing so henceforth. This directory is still attached to all new uploaded files by default.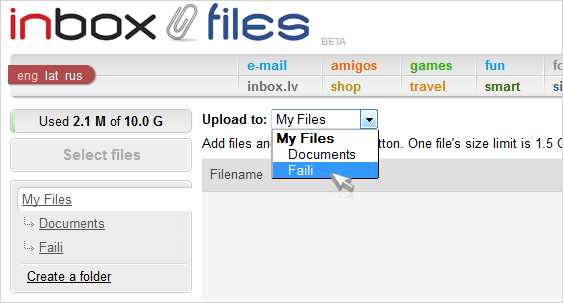 The new version experienced some changes in design as well. The style of all informative announcements and the color of the main buttons of the product have been changed. To provide more legible text and handier use of product, the text size and the distance between folders on the left side of the "My files" product have been enlarged. Thanks to our observant users, functions "Delete" and "Move" use identical icons throughout the whole product.
In the new version the renewed toolbar is used. It allows users to look into the main www.inbox.lv page without loose of the authorization, for example, to read the news or weather report for the following weekend.
If you have some questions about using Inbox Files, we recommend You to visit section "Help", which recently has been supplemented with new frequently asked questions about Inbox Files.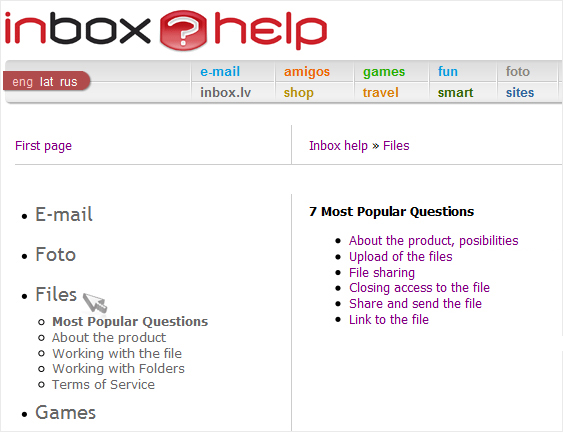 We hope You'll enjoy the new Inbox Files version and the previously described innovations will make Your work there easier and simpler. The brand new version of this product is being developed right now, and we hope it will bring joy to our users as well.