Inbox.lv team pays attention to all comments and wishes of our users and constantly works to improve the mobile version of Inbox Mail application. We now introduce the latest version — Inbox Mail 4.2 for all Android phones, the update is already available at Google Play. Latest changes will add even more simplicity and comfort to Your work with mobile application.
One of the significant improvements that we would like to highlight – mailbox widget. Widget is a little application at Your phone screen, intended for information display. In other words, You can check Your mail with a single touch when using a widget, no need to open the application, enter password, etc. To add a widget, You need to touch the screen and hold it until the widget menu pops up, where You can choose Inbox.lv widget.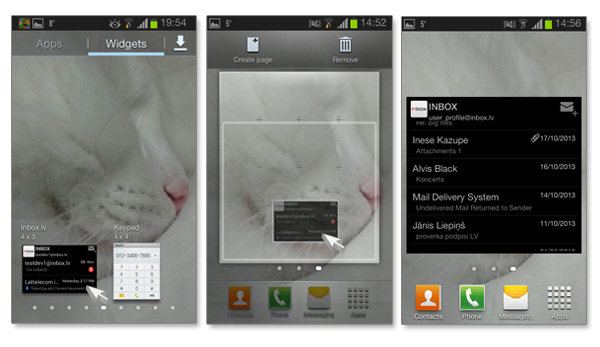 Next important improvement is an option to select recipients from phone address book. Tap on the plus icon next to the address field and select the contact from the phone contact list. This feature works only if the e-mail address is added to the contact information.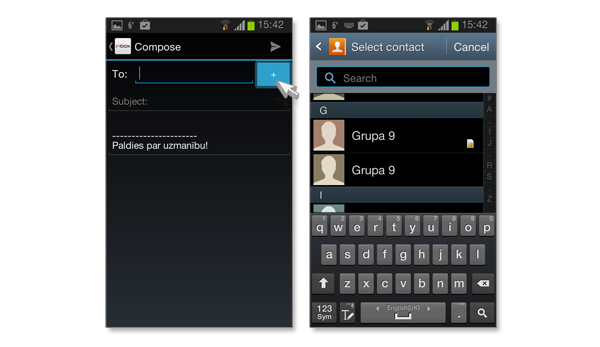 For Your convenience, we have added a sliding menu with the folder list on the side. To access it, simply slide Your finger from left side to the middle.
Besides that, now You can create new folders. When on the folder page, hold phone's left button and the «Add folder» option will be displayed: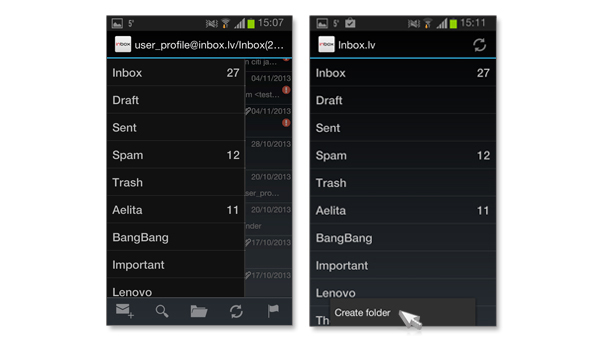 The last, but not least — pleasant addition for those users, who have signatures for e-mails; now the signature is displayed for mails sent form mobile version as well.
Inbox.lv team thanks all users for active contribution in the improvement of mobile version. As always, we are glad to hear Your comments, wishes and issues, write us at feedback@inbox.lv.