Version 2.4 of the Inbox mobile application Mail features implemented automatic notification of new mail. This functionality so far is currently available only for users of Android phones.
After the successful update of the application, notifications will be enabled by default, but You can turn them off in the settings.
When using the mobile app, the arrival of a new message will be reported with a sound, but if the application is not active, in addition to the audio signal, an icon in the form of an envelope will appear on the screen.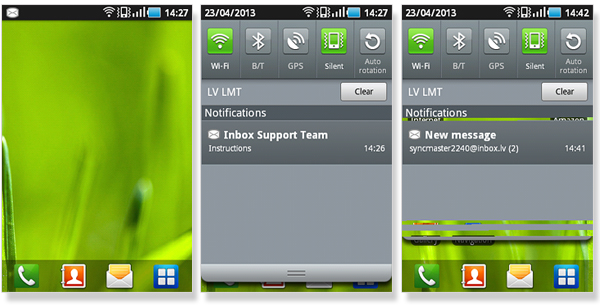 After expanding the notification, You can see additional information about the sender and subject line. In case of multiple new messages, only the number of new messages in Your mailbox will be displayed.
Received notifications will disappear automatically after You open the Inbox Mail application. Remember – in order for the notifications to work, You must always be authorized as an Inbox user in the mobile application.
For the iPhone owners, this feature is to appear a little later, and we will be sure to tell about it in the news at Inbox Company.