Most recently, editing personal information was available in the "Settings" section. Now, for the storage and management of this information we have created a separate brand new section called "User profile". Here we have transferred such data as information related to the password change and recovery, login details, account deletion, and more.
"User profile" is a central storage of all the necessary data about the user. Over time, the data set in this section will be updated. Even now You can find new information here: the date of account registration, IP address and the date of the last successful login.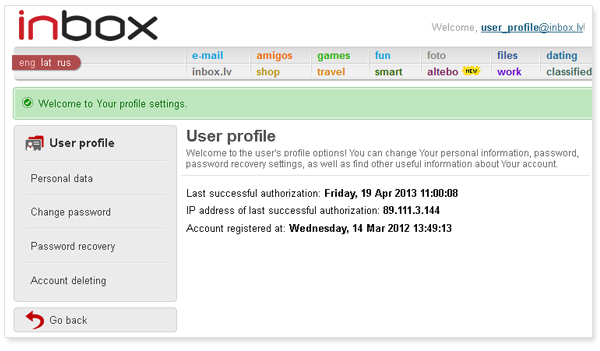 "User profile" can be accessed from any Inbox.lv product. After successfully logging in to any Inbox.lv product , the user name in the upper right corner, next to "Help" and "Exit" buttons, appears as a link, clicking on which will open the user data section.

Each time You enter the "User profile" section, for the additional security, You will need to enter the password. Also, the password must be entered again if the section remains opened for a long time.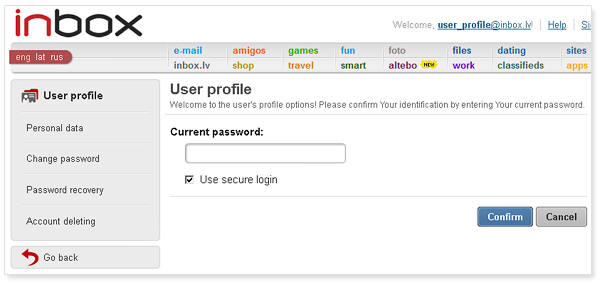 For quick and easy operations, You can use "Back" button, which is located at the bottom of "User Profile" section's menu. This button will always return You back to the previously used service.
Access to the "User profile" section is also available through the "Settings" section in each Inbox.lv service.