Inbox.lv would like to thank all active game players and announce a number of new functionalities, which in future will make gaming more comfortable, more interesting and exciting!
    Every one of us knows that each game has its own control buttons with which it is possible to move and perform various actions, such as jump, shoot, etc. To make it easier and faster to understand how to have to play this game, pay attention to the new designated control buttons located on the right side of each game.
   If you want to know something about particular game which you want to play, we recommend you to read a brief description of the main objectives of the game and your main task in it, but if you want to recommend this game to your friends, share it on social portals draugiem.lv, facebook.com, twitter.com or simply send game invitation in a personal letter. Don't forget to rate the game on a scale from 1 to 5 stars!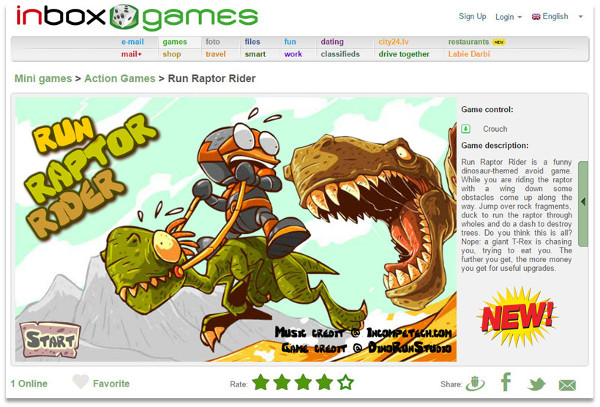 Visit Inbox Games section and play the most popular mini and online games for free!